Hot Tub Twin Filter 2″ MPT (Pair of Fine Thread)
Maintain the health of your hot tub with our Premier Hot Tub's essential hot tub filters PWW50P4, PWW50P3



Once you have been using your tub for a few months you will need to replace/change/clean your filters. We always recommend that you have a spare hot tub filter at-hand so that you are well-prepared for whenever your filter needs changing.

Filters are a major component of any hot tub and must be checked and maintained regularly.

PLEASE NOTE: Your hot tub cannot operate without a filter, so when you take one out to clean in an overnight cartridge cleaner, you will have to shut your hot tub down. However, having a spare hot tub filter allows you to keep your tub on whilst your other filter is being cleaned. Once cleaned, store your filter away and replace it in a months time. Having a spare hot tub filter allows you to leave your tub on constantly whilst one is being cleaned. Rotating your filters this way will allow them to last for years, rather than having one hot tub filter that only lasts for a year or so.

Specification and common codes:
Pleatco - PWW50P4
Filbur - FC-0315
Unicel - 6CH-47
Darlly - 60471
50 Sq. Ft filter area
Pleat count 225
Diameter: 152mm
Height: 216mm
Top hole HANDLE:
Bottom Hole: 2" MPT
Twin filter 2" MPT (Fine thread) compatible with our models are:
Tahiti - 2011- 2017
St Lucia - 2011- 2017
Fiji - 2011- 2017
St Martinique - 2011- 2017
Grand Bahama - 2011- 2017
Please note: This is the Fine thread, if you require Coarse SAE thread see similar products below.
Also fits many other brands of hot tubs, check our measurements against your existing filter to ensure this is compatible with your spa.
Premier hot tub filters are manufactured with density combined micro membrane cloth for large filtration area and dirt holding capacity whilst allowing for good flow rates and long filter life. Also Features a strong inner core for high pressure resistance and anti-microbiological end caps with resistance to chlorine to provide a long service life of the filter.
For more information on our replacement hot tub filter, please do not hesitate to get in touch with a member of the Premier Hot Tubs team by calling 01603 45 45 45 or emailing sales@premierhottubs.co.uk - we'd be more than happy to help!
Delivery of Goods to you
Orders placed on weekends or bank holidays will be dispatched on the next working day.
Our shipping options for this item are:
Express delivery (1-2 days)
We will deliver the goods ordered by you to the address you give us for delivery at the time you make your order.
We endeavor to dispatch all items within 1 working day, we rely on the postal services of DHL, Evri, and other couriers, in some small cases a delay can occur, and therefore we cannot guarantee 100% your item will arrive within the times stated so these are a guide only. If there is a delay the courier will always try to deliver the following day.
All our deliveries will be tracked and your tracking number will be emailed to you so you can track, rearrange and manage your delivery on the go.


Ask a Question
Hot Tub Twin Filter 2″ MPT (Pair of Fine Thread)
£49.99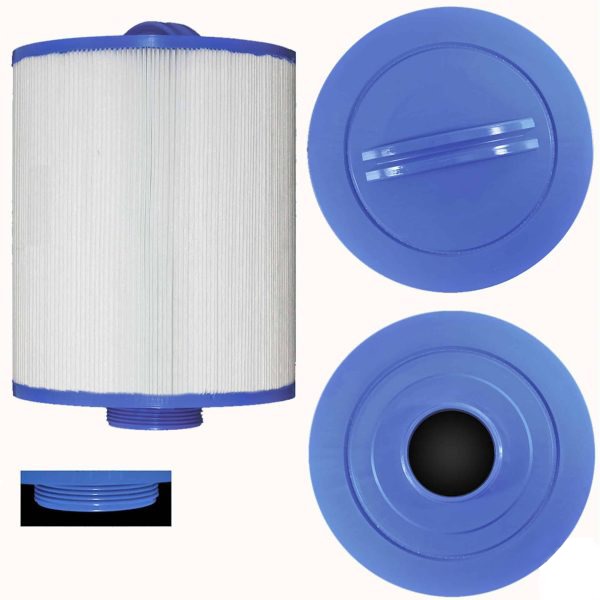 Request a Call
Hot Tub Twin Filter 2″ MPT (Pair of Fine Thread)
£49.99