Aquacomb Filter Cleaner
Ensure your spa filters are properly cleaned by using the fantastic Aquacomb! A Spa comb that takes away the dread of cleaning.



"Aqua Comb" designs for cleaning both pool and spa cartridge filters!!

Wash your cartridge water filter faster (3-5min) and cleaner (less resistance saves electricity) without using any chemicals!!

What is an Aqua Comb?

The Aqua Comb is easy to use and will save you both time and money when you more thoroughly clean your pool or spa cartridge filter.You will no longer dread this chore !!

Aquacomb is a flat, handheld, powerful water sprayer with a pic-comb attached that works to dig into the pleats of a pool or spa cartridge filter, pulling out the bugs, vegetation and other debris that accumulates over time.

The flat wide spray of the spa comb acts as a wall to drive out the loosened debris off the pleats, improving the efficiency of your hot tub's filter.

Aqua Comb facts:
The Aqua Comb body is made of UV protected ABS plastic
The Comb and barrel valve are UV protected nylon
The Aqua Comb has a 304 S.S. 30 mesh screen hose seal to avoid clogs
Water pressure operating range is 35 lbs/sq. in. to 55 lbs/sq. in
Trademark name / patent pending device
100% made in USA /Sarasota, Fl. Raw materials,assembly & packaging
Attractive colors and designed for ease of use
Works great on both salt and chlorine based water filter systems
Designed and built for long life and use
AQUA COMBS WITH HOSE QUICK DISCONNECT
JUST SNAP ON TO HOSE!
The attachment system works on all ¾" hose quick disconnect systems sold in Europe.
If you'd like to learn more about the Aquacomb, please feel free to get in touch with a member of the Premier Hot Tubs team today by calling 01603 45 45 45 or emailing us sales@premierhottubs.co.uk We'd be more than happy to answer any questions you may have regarding our spa comb.
Delivery of Goods to you
Orders placed on weekends or bank holidays will be dispatched on the next working day.
Our shipping options for this item are:
Evri economy delivery (3-5 days)
Express delivery (1-2 days)
We will deliver the goods ordered by you to the address you give us for delivery at the time you make your order.
We endeavor to dispatch all items within 1 working day, we rely on the postal services of DHL, Evri, and other couriers, in some small cases a delay can occur, and therefore we cannot guarantee 100% your item will arrive within the times stated so these are a guide only. If there is a delay the courier will always try to deliver the following day.
All our deliveries will be tracked and your tracking number will be emailed to you so you can track, rearrange and manage your delivery on the go.


Ask a Question
Aquacomb Filter Cleaner
£24.99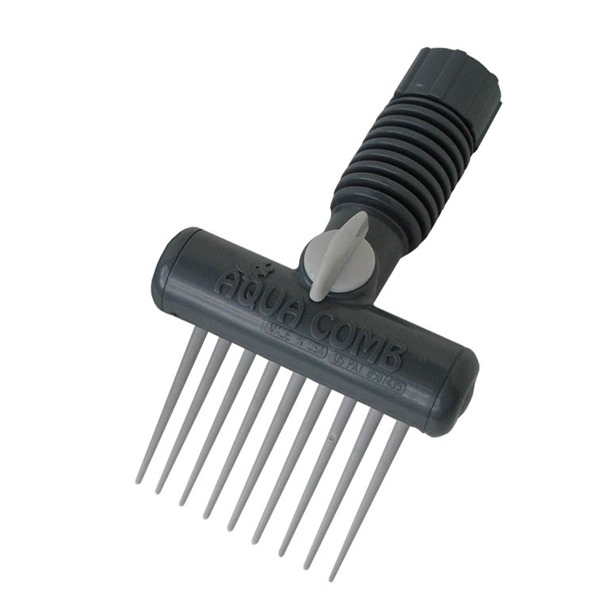 Request a Call
Aquacomb Filter Cleaner
£24.99