Calcium Hardness Increaser Yourspa 1kg
Calcium hardness increaser helps control the amount of calcium and magnesium salts found in the water



Calcium Hardness is a measure of the amount of calcium and magnesium salts found in the water. Your spa or hot tub water needs to have a Calcium Hardness level of between 100ppm and 200ppm. Low Calcium Hardness (very soft water) may cause spa or hot tub water to be corrosive which may result in staining, etching or distorting of all types of spa and hot tub surfaces. Surfaces etched by low Calcium Hardness will become more abrasive and uncomfortable for bathers. Rough surfaces also increase problems with algae and makes cleaning more difficult.

To ensure your spa water doesn't drop below this level use Yourspa Spa Hardness Increaser to raise your calcium hardness.

Not sure whether our calcium increaser is right for you? please do not hesitate to get in touch with a member of the Premier Hot Tubs team by calling 01603 45 45 45 or emailing sales@premierhottubs.co.uk - we'd be more than happy to help!
Delivery of Goods to you
Orders placed on weekends or bank holidays will be dispatched on the next working day.
Our shipping options for this item are:
Evri economy delivery (3-5 days)
Express delivery (1-2 days)
We will deliver the goods ordered by you to the address you give us for delivery at the time you make your order.
We endeavor to dispatch all items within 1 working day, we rely on the postal services of DHL, Evri, and other couriers, in some small cases a delay can occur, and therefore we cannot guarantee 100% your item will arrive within the times stated so these are a guide only. If there is a delay the courier will always try to deliver the following day.
All our deliveries will be tracked and your tracking number will be emailed to you so you can track, rearrange and manage your delivery on the go.


Ask a Question
Calcium Hardness Increaser Yourspa 1kg
£10.99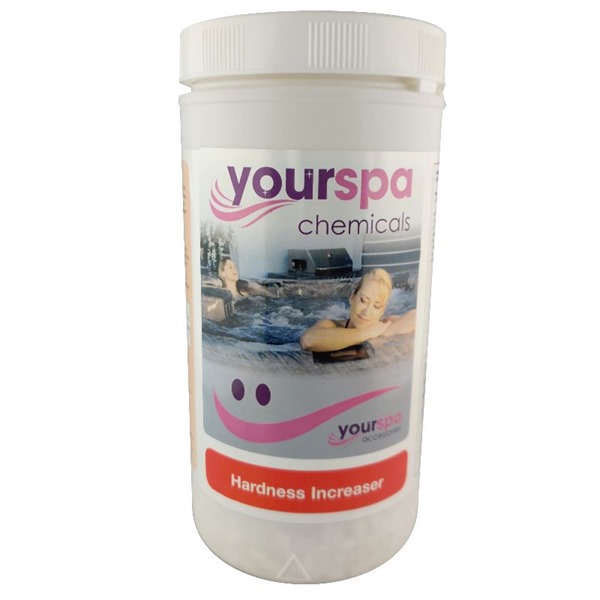 Request a Call
Calcium Hardness Increaser Yourspa 1kg
£10.99