Hot Tub Cover Lifter TS-06
Looking for a hot tub cover lifter that's easy to use? The Hot Tub Cover Lifter TS-06 is an excellent choice & can be operated by anyone!



There is a lot of spa cover lifters on the market that are difficult to use, especially on your own. The Hot Tub Cover Lifter TS-06 makes child's play of removing and replacing the cover from your hot tub.

Whether your home alone, younger or older, this cover lifter makes life so much easier! Simply unfasten the cover and fold it open, Hot Tub Cover Lifter TS-06 does the rest for you! Not only is the Hot Tub Cover Lifter TS-06 easy to use, but it's also durable and easy to store. This makes this hot tub cover lifter a real essential for any hot tub.

Its very important you protect your cover to minimize damage caused by rough pulling or dragging of the covers which can result in heat loss and increased running costs, a cover lifter will take the effort out of folding the cover back and ensuring no damage can occur.

Note: The Hot Tub Cover Lifter TS-06 attaches to your hot tub side cabinet. You will need about 1 metre overhead clearance and a 400mm gap on the side you want the cover to drop down for the lifter to work correctly.

Key features of this hot tub cover lifter:
Zinc-Plated and Powder-Coated Finish
100% Aluminium Alloy – Completely Rustproof
2mm Thick Tube – Great Performance in Loading Capacity
Easy to Install
Fits to one side of Hot Tub/Spa/Jacuzzi
Clearance Space Required 400mm
Weight Capacity of 60kg
Light Weight
Fits most Spas up to 2400mm and can be adjusted to use with Spas as little as 1200mm wide
Fits To the Cabinet So No Need To Drain Hot Tub
Please note all lifters come boxed for easy home assembley
Does this sound like the hot tub cover lifter for you? Order online or speak to a member of the Premier Hot Tubs team to find out more. You can send all of your queries to sales@premierhottubs.co.uk or call us on 01603 45 45 45
Delivery of Goods to you
Orders placed on weekends or bank holidays will be dispatched on the next working day.
Our shipping options for this item are:
DHL Express delivery (1-2 days)
We will deliver the goods ordered by you to the address you give us for delivery at the time you make your order.
We endeavor to dispatch all items within 1 working day, we rely on the postal services of DHL, Evri, and other couriers, in some small cases a delay can occur, and therefore we cannot guarantee 100% your item will arrive within the times stated so these are a guide only. If there is a delay the courier will always try to deliver the following day.
All our deliveries will be tracked and your tracking number will be emailed to you so you can track, rearrange and manage your delivery on the go.


Ask a Question
Hot Tub Cover Lifter TS-06
£129.99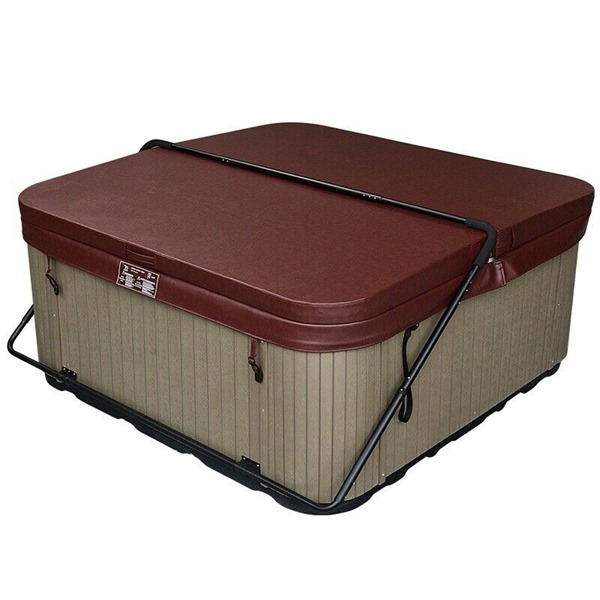 Request a Call
Hot Tub Cover Lifter TS-06
£129.99